Thursday, February 15, 2007
Reduce Your Cholesterol Naturally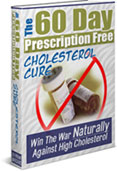 Reduce Your Cholesterol Naturally
Tip! It is absolutely necessary for you to eliminate or at least to eat less saturated fats. This means that you should start having skimmed milk, low cholesterol spread or light cheese, instead of your normal foods.
What can you do to improve your cholesterol levels? Here's a quick list to get you started.
* Reduce fat in your diet
Buy the leanest cuts of meat you can find. Regularly substitute poultry (without the skin) and fish for red meat. Both are lower in saturated fat. Switch to low fat cottage cheese and yogurt, reduced fat hard cheeses and skim or 1 percent milk.
* Eat no more than four egg yolks a week
An average egg yolk contains 213 milligrams of cholesterol!
* Eliminate fried foods
Don't fry foods. Roast, bake, broil, grill or poach them instead. Use fat free marinades or basting with liquids like wine, tomato or lemon juice. Use olive or canola oils for sautéing or baking. Both are very low in saturated fat. Use diet, tub or squeeze margarines instead of regular. Watch for the term "hydrogenated," which means some of the fat is saturated.
Tip! Go overboard on fruits and vegetables. They contain no cholesterol and they have lots of nutrients like antioxidants.
* Eat vegetables and complex carbohydrates
Lowest fat foods of all are vegetables, fruits, grains (rice, barley and pasta), beans and legumes. Try substituting some of these for meat and high fat dairy products. Don't douse your pasta with butter or your potato with sour cream. Use tomato base sauces instead of cream base. Use lemon juice, low sodium soy sauce or herbs to season vegetables. Make chili with extra beans and seasonings while leaving out the meat.
If you are overweight, the chances are almost 100% that you have a problem with high cholesterol. You can lower your LDL and elevate your HDL just by dropping some pounds.
* Nuts to you!
Do you like nuts? If you do, sprinkle a few on your cereal, bake them into muffins or pancakes or add them to casseroles or stir-fries. Walnuts and almonds are especially good. Eating about three ounces of walnuts a day is shown to decrease blood cholesterol levels by 10% more than an already low fat, low cholesterol diet.
Tip! Tropical oils don't do you good. If you want to get a lower cholesterol level you must start using vegetable oils (olive oil is the best choice) or canola oils.
Read the next 7 tips on how to Reduce Your Cholesterol Naturally
Read more Lower Cholesterol Levels Articles
Copyright Natural Weight Loss
Plug Stamp: FFGNWL
High Cholesterol Risk Factors And Treatment Options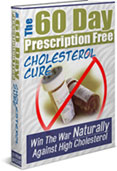 High Cholesterol Level: Risk Factors, Treatment Options
Tip!
According to the American Heart Association, 'You can reduce
cholesterol
in your blood by eating healthful foods, losing weight if you need to and exercising.' What follows is a listing of the most potent foods to add to your
diet
if you want to fight high
cholesterol
and drive your levels down using your
diet
as a primary tool.
What is cholesterol?
Cholesterol is a type of fat (lipid) made by the body. About 80% of cholesterol is made by the body, the other 20% comes from the diet. Cholesterol is a building block for cell membranes. Our body uses cholesterol to produce many hormones (e.g., progesterone, estrogen, testosterone), vitamin D, and the bile acids that help to digest fat.
Many foods contain cholesterol and high intake of these foods can increase the level of cholesterol in the blood. Having too much cholesterol in the blood is not a disease in itself, but high cholesterol (hypercholesterolemia) can cause the formation and accumulation of plaque deposits in the arteries. Plaque is composed of cholesterol, other fatty substances, fibrous tissue, and calcium. When it builds up in the arteries, it results in the hardening and narrowing of the arteries (atherosclerosis) in the major vascular systems.
Narrowing of the arteries around the heart (coronary heart disease) can prevent the heart from getting as much oxygen-rich blood as it needs, increasing the risk of a heart attack. Decreased blood flow to the brain can cause a stroke, and less blood flowing to the lower limbs may result in exercise-related pain or even gangrene.
Having a high cholesterol level does not cause symptoms and does not make you feel sick. If there is a huge excess, some people develop soft, yellowish skin growths called xanthomas, usually in the area near the eyes. Most people find out they have high cholesterol when they have their blood cholesterol measured as part of a medical check-up.
Read more about High Cholesterol Treatment Options
Plug Stamp: FFGNWL
Labels: cholesterol
0 Comments: