Saturday, March 31, 2007
Red Rice Yeast, The Live Cleanse and Cholesterol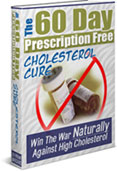 Red Rice Yeast, the Liver Cleanse and Cholesterol
The Statin drug is the most today, and is derived from yeast. effective cholesterol lowering agent used This is why red rice yeast is such an effective and natural way to reduce your cholesterol.
As a matter of fact the FDA had tried to make it a regulated drug and remove it from the health food store shelf. But, the Dietary Supplement Health and Education Act of 1994 prevent this from happening. (And it is my belief that if we don't change this congress they will get their way eventually, and alternative care will be a thing of the past.)
Already this congress has deregulated so much that it has freed the companies of the responsibility that would force them to guarantee the purity and the quantities that are claimed on their labels. Isn't lobbying wonderful? So with that being said, if you take red rice yeast, try to buy it from reputable companies so that you are more likely to be getting what the label says you are getting.
Plug Stamp: FFGNWL
0 Comments: