Sunday, April 08, 2007
Red Rice Yeast, The Live Cleanse and Cholesterol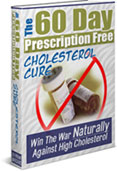 Red Rice Yeast, the Liver Cleanse and Cholesterol
Tip! Watch your salad dressing. Most of them are full of trans fats and cholesterol.
The Statin drug is the most today, and is derived from yeast. effective cholesterol lowering agent used This is why red rice yeast is such an effective and natural way to reduce your cholesterol.
As a matter of fact the FDA had tried to make it a regulated drug and remove it from the health food store shelf. But, the Dietary Supplement Health and Education Act of 1994 prevent this from happening. (And it is my belief that if we don't change this congress they will get their way eventually, and alternative care will be a thing of the past.)
Already this congress has deregulated so much that it has freed the companies of the responsibility that would force them to guarantee the purity and the quantities that are claimed on their labels. Isn't lobbying wonderful? So with that being said, if you take red rice yeast, try to buy it from reputable companies so that you are more likely to be getting what the label says you are getting.
Plug Stamp: FFGNWL
Diet of Oatbran and Naicin To Redue Cholesterol Safely
Tip! When cells and tissues are damaged, cholesterol helps repair them – its in scars too.
A month ago, I received news that a former colleague of mine collapsed in his office, and had a sudden massive heart attack and did not survive the night to see his family. He was in his early fifties.
This incident motivated another former colleague to have his blood checked for cholesterol. The cardiologist recommended immediate hospitalisation and he was operated on for a triple coronary bypass within days. Without that bypass, this friend would likely encounter a fatal massive coronary heart attack.
These two ghastly incidents jarred me into researching ways to bring down my own level of cholesterol, and to read medical books on cholesterol.
In my research, what amazed me was there were safe and effective ways to lower blood cholesterol and hence reduce the probability of a heart attack.
I was encouraged that it was possible to cut the risk of heart attack by more than half by limiting the amount of cholesterol produced by the body, and increase the amount of cholesterol eliminated by the body.
Read more about Lowering Your Cholesterol Safely
Plug Stamp: FFGNWL
1 Comments: